We make Smart Manufacturing a reality
Smart Manufacturing for Plants of Any Size
Advanced AI solutions do not have to be prohibitively expensive. Accella AI develops systems, algorithms and hardware that allow you to implement artificial intelligence on the shop floor – regardless of the size and location of your plant and your range of products. Accella offers the following solutions: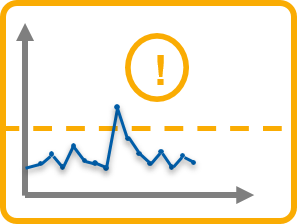 Performs quality inspection of products
Optical inspection including the whole relevant wavelength spectrum including visible range, x-rays, ultraviolet, infrared
Anomaly detection using sensor such as pressure, humidity, voltage, etc.
Automation for processes of any size and scale
Fully automated monitoring of product quality and manufacturing processes
Decision support in corner cases
Optimization of set-up time via automated configuration
Analytics software
Optional: Sensor modules as required, e.g. cameras for visual inspection
Optional: Linux server
Sensors and server can be provided by the customer or a customized solution can be developed by Accella
Cheaper hardware, e.g. off-the-shelf vs high-end, proprietary cameras
Lower software set-up cost, e.g. when introducing a new product
Analytics to fix errors upstream results in less scrapped product
Benefits: Increase Customer Loyalty
Better quality products, e.g. fewer defective or marginal products shipped to customers
Improved quality tiring, e.g. guarantee that Class A customers always receive highest quality products
Process Guard -Preventive Maintenance
Ensures optimal equipment performance.
Monitors the state of critical equipment
Allows for optimization of maintenance cycles based on sensor data and repair history.
Data-driven pattern recognition that enables prediction of equipment failure and/or need for maintenance
Prediction of product characteristics
Fully-automated process control and reporting on the component level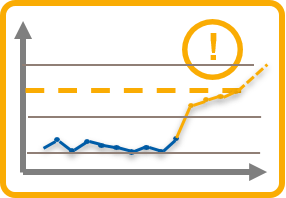 AI Analytics Software
Optional: Sensor modules as required
Optional: Linux server
Sensors and server can be provided by the customer or a customized solution can be developed by Accella
Manage all IoT devices centrally,
Improve quality and speed of Ai model (re)training
Benefits: Facilitate Growth
Flexibly add and manage new AI models
Process Guard - Management of Intelligent Devices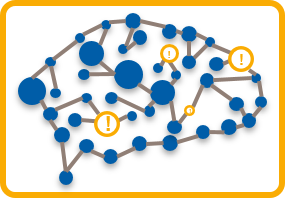 Coordinates, controls and monitors the health status of all AI Bots
Monitors whether all AI Bots are online and all components work as required
Monitors that AI analytic software is running properly
Monitors the AI software for drift and retrains neural network as required
AI Analytics Software
Optional: Linux server (size depends on use case)
The server can either be provided by the customer on site, a cloud solution can be selected, or a custom-tailored solution can be developed and supplied by Accella
Manage all IoT devices centrally,
Improve quality and speed of Ai model (re)training
Flexibly add and manage new AI models
Support and Service Package
Bug fixes
Periodic upgrades of software components
Addition of new features as the platform is expanded